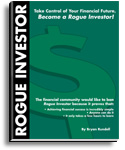 Benjamin Graham, the father of modern stock market investing and Warren Buffett's teacher and mentor, achieved a 17 percent average annual return on his stock market investments from 1929 to 1956. His investing record is extraordinary, considering that the time period from 1929 to 1945 included the 1929 stock market crash and the Great Depression, and represented one of the most difficult time periods in economic history to make money.
Benjamin Graham argued that the distinction between investment and speculation was an important one that was often misused by financial professionals. He felt that investors should concentrate on the task of locating the stock of companies priced well below the company value, with sound financial standing, regardless of the general outlook of the economy or the stock market. Graham and his followers (Warren Buffett, Peter Lynch and many others) have consistently proven that by applying these principles to select a diversified group of stocks and maintaining a long-term approach, investors separate themselves from speculators and will eventually be rewarded.
In this day and age of information overload, day trading and financial misconduct by financial advisors, investors willing to be patient and follow the advice of Mr. Graham will be rewarded.