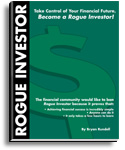 Warren Buffett is the most successful stock investor of all time, and the principal owner of arguably the most successful publicly traded company of all time, Berkshire Hathaway Inc.
Solely due to his stock picking abilities, Buffett is consistently one of the five richest men in America. From 1957 to the present, his investments have appreciated at an average annual rate of more than 25 percent per year. To put this in perspective, Donald and Mildred Othmer, family friends of Warren, invested $50,000 in Berkshire Hathaway, in 1970. When Mildred died in 1998, their $50,000 Berkshire Hathaway investment was worth $750 million.
Mr. Buffett did not achieve these amazing returns for his shareholders by using complicated investment strategies or by borrowing money to magnify investment returns. Instead, when you study his investment philosophies, some simple themes begin to emerge.
He buys companies with the intent of never selling them.

He only buys the stock of companies in sound financial condition that can be purchased well below his assessment of their value.

He only buys stock in companies he understands.
Some of Buffett's largest investment returns have been made in household names like Capital Cities/ABC, Coca-Cola, and The Washington Post.
In this day and age of information overload, day trading and financial misconduct by financial advisors, investors willing to be patient and to follow the advice of Warren Buffett will be rewarded.
Rogue Investor is not affiliated with or endorsed by Berkshire Hathaway or Warren Buffett, but we are big fans. Berkshire Hathaway is a registered trademark.