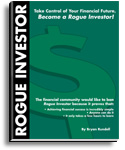 Dividend reinvestment plans (DRIPs) are plans sponsored by companies in which the individual investor can purchase stocks without the services or fees of a broker. DRIP investing is generally offered only by large, well known companies. You may recognize some of these names: AT&T, Dow Chemical Co., Exxon, Intel, PepsiCo, Volvo, and Wendy's International.
For as little as $25 to $50, you can begin investing in drips from some of the same high quality stocks that you hear about on the nightly news, or read about in the paper. So how do you start? You can contact some companies directly and find out how to set up an account. Many companies are now offering DRIPs directly online.
Better yet, here's how I started investing in DRIPs. Pick up a copy of the National Association of Investors Corporation (NAIC) magazine Better Investing (www.better-investing.org). For a small set-up fee (a few dollars per stock) and an annual subscription and membership fee, you're ready to begin purchasing stocks. To allow for price fluctuations, you should also include $10 more than the price of the stock on the day you send in your check. After you purchase one share, you can generally set up an automatic withdrawal or make regular deposits into your account.
Again, the good news about DRIPs is that there are no brokerage fees. Normally, purchasing stocks must be done through a broker. The broker makes money off of each transaction (buy or sell). These fees are roughly $7 to $25 for discount brokers and over $50 for full-service brokers.
What's the down side of DRIP investing? Not much, but there are a few things to remember. Dividends are taxable, although the current administration is looking to make dividends tax free. For now, you will be required to pay taxes on the money that you make, but not on the stock appreciation until you sell shares. DRIPs are not offered by all companies. If you are looking for smaller companies with more more potential for growth, you will need to open a brokerage account.
When you decide to set up a DRIP account or purchase more shares in an existing account, you will not be able to choose the day and time of your purchase. Your purchase will be made on a schedule set up by the company or the company's trustee. I have found that rather than being a problem, this forces me to avoid timing the market and put my faith in the companies that I have selected.
For more information on DRIPs, read Charles Carson's book Buying Stocks Without a Broker. You can also check out these links: