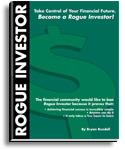 What happens in 1792 when 24 men decide to meet on a regular basis under a buttonwood tree near Wall Street, New York? The New York Stock Exchange is born. The historical significance of creating the New York Stock Exchange should make you proud to be an American and an investor. Even in the extremely turbulent and uncertain times that existed in America in the late 17th century, people believed enough in this country to invest in it. The true spirit of investing is accepting risk when the chance for success is high and the reward can be beneficial to yourself and society.
Over 200 years later, the New York Stock Exchange (NYSE) still upholds this spirit. When the Nasdaq Stock Market came under fire for financially gouging investors while executing stock transactions, the NYSE quietly continued to reward investors with fair stock transactions. When the Nasdaq Stock Market lost almost 80 percent of its value, stocks listed on the NYSE lost only 30 percent of their combined value. The NYSE was also the first stock exchange to make the transition from fractions to pennies. This transition gave individual investors even more accurate stock transactions, saving them potentially thousands of dollars over a lifetime.
Rogue Investor is not affiliated with or endorsed by the New York Stock Exchange. The New York Stock Exchange is a registered trademark.